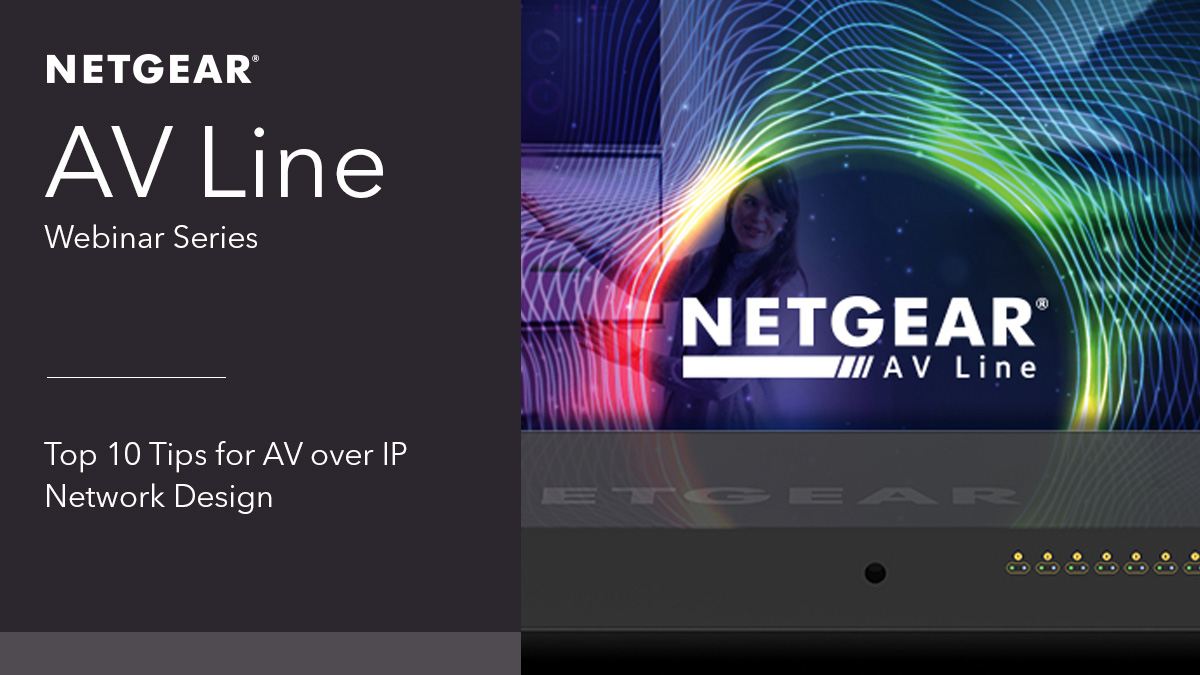 From the team who designs AV over IP Networks, this hands-on English session will talk you through steps you need to consider when making an AV over IP Network Design for your customers.
During this webinar we will give you the top 10 tips for AV network design. Receive all necessary tools and information to help you go through the process of designing an AV over IP network.
What requirements do I need to consider per project, how do I scale for future growth, how can I get support? These are some of the tips we will be discussing during this webinar.
This session was held on Thursday April 7th at 15:00 hours and will be hosted by Sergio Mandos (our Pro AV/ VAR Channel Manager Benelux) and Richard Jonker (VP Business Development – AV over IP)
Find out in the video below, why over 100 Pro AV manufacturers certify or recommend NETGEAR Managed Switches.  Join our webinar and learn about the 10 tips our global pro AV Design team distilled from thousands of designs.
If you have any questions about our training courses, webinars or if you have a topic related to NETGEAR and you would like to see this covered in a blog or webinar, please send an email to: elindeman@netgear.com
The webinars are mainly in Dutch and as soon as the webinars are released you can request an overview via the link below:
https://innovatie.netgear.nl/netgear-webinars/
If you want to be automatically informed about new webinars, click here!