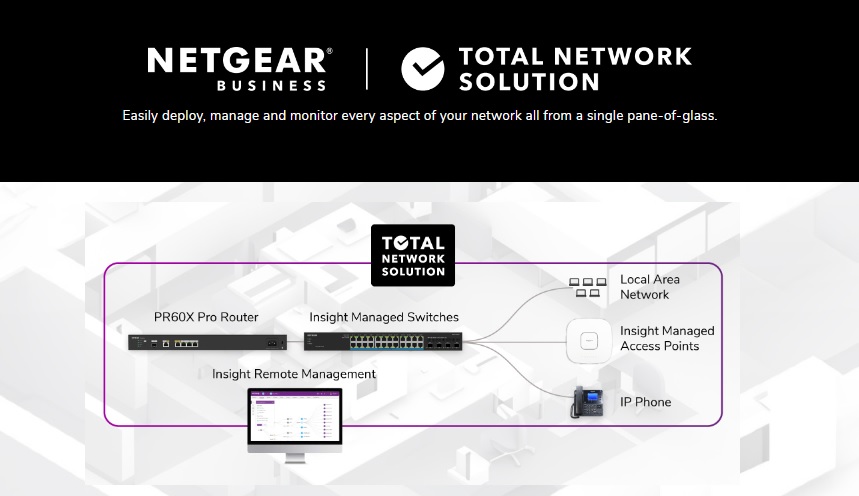 ARE YOU LOOKING FOR A SINGLE VENDOR WHO CAN DELIVER FLEXIBLE AND RELIABLE SOLUTIONS TO MEET ALL YOUR NETWORKING NEEDS?
NETGEAR's got you covered with the Total Network Solution:
ONE Solution for your Total Network
ONE Single point for pré-sales
ONE Single point for Support
ONE Single manufacturer
ONE Single pane of glass
Join us as we explore the latest additions and enhancements to our growing portfolio of networking solutions.
From wireless access points and switches to the new professional router and Insight Remote Management, NETGEAR is a one-stop shop for all your networking needs.
Webinar
Register now to learn more about Total Network Solutions from NETGEAR with our resident IT expert Gillian Roseval. You can choose to attend one or more of the following webinars at 10:00 am. Please register by clicking on the date below.
If you have any questions or tips regarding NETGEAR related topics for webinars or blogs, please send an email to our SE: Eric Lindeman.
If you are interested in a next webinar, click here or if you would like to be automatically informed of new webinars click here!